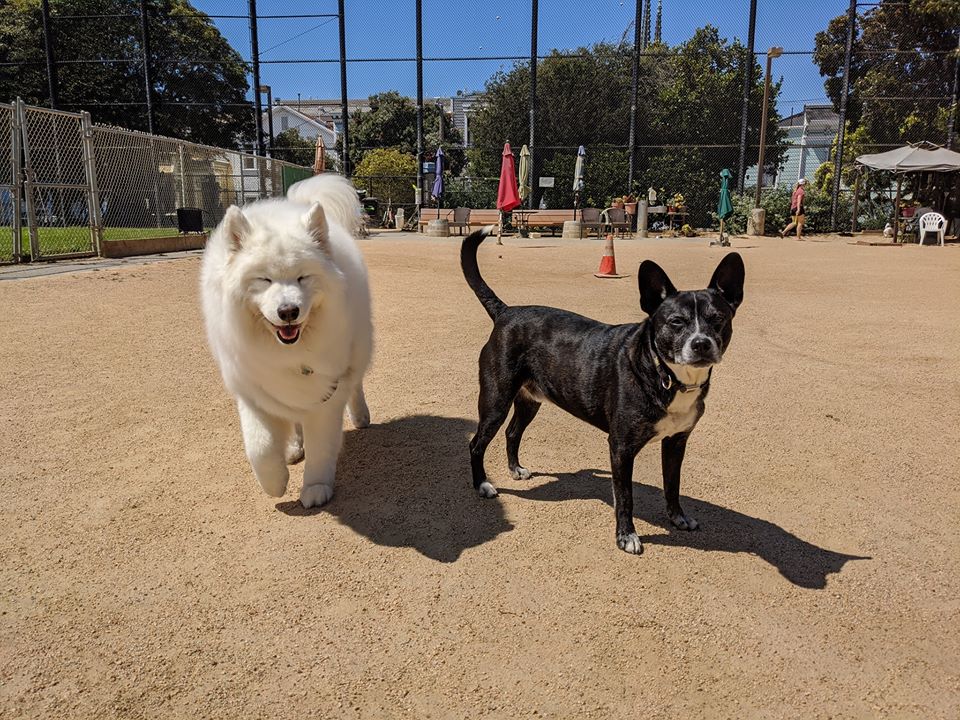 Friends of Upper Noe Dog Owners Group (FUNDOG) is an active group of neighbors of all ages who care deeply about our community, responsible dog guardianship and fostering a safe and friendly neighborhood environment for people and pets to interact.

We act as official stewards of Joby's Run (Upper Noe Dog Play Area) and promote self-reliance for keeping it clean, safe and attractive.

Joby's Run dog play area: open daily 7 am - 10 pm.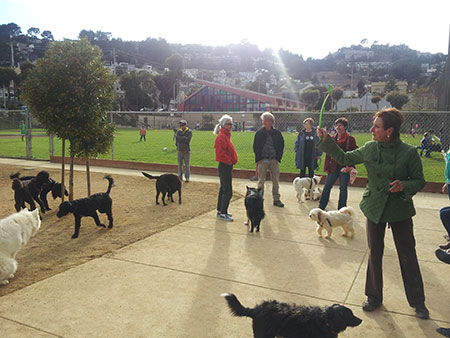 Join FUNDOG to lend moral and political support to efforts to better manage and maintain this space for the benefit of our four-legged friends, ourselves and our community.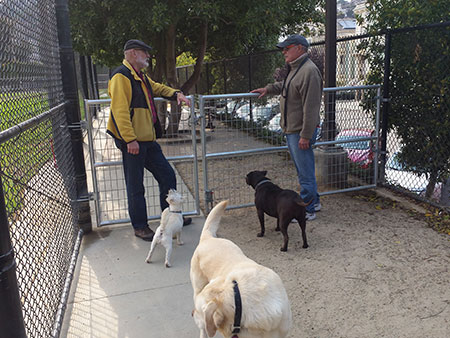 Neighbors chat over the mid-section gate in Joby's Run. The gates can swing all the way open and out of the way to provide options.
This site last last updated March 8, 2022