Friends of Upper Noe Dog Owners Group (FUNDOG) is an active group of neighbors of all ages who care deeply about our community, responsible dog guardianship and fostering a safe and friendly neighborhood environment for people and pets to interact.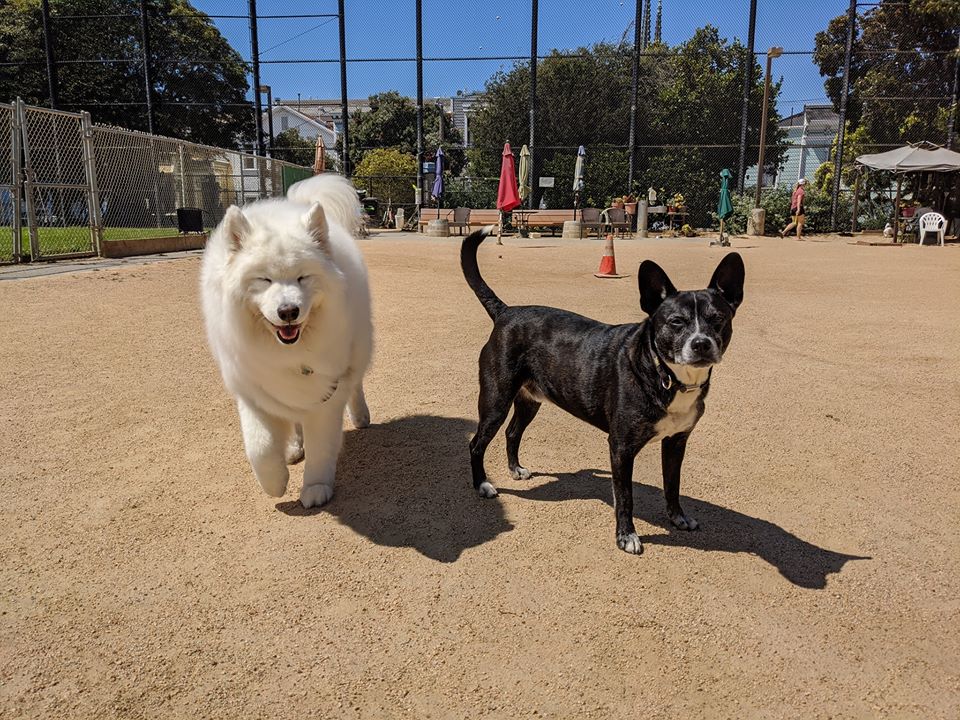 Joby's Run Open

Social Distancing and Masks are manditory under San Francisco health directives. Please be kind, patient and understanding with each other. Err on the side of caution and help other visitors feel comfortable and safe.


Some General Info about pet interaction:
There is some difference of opinion about petting but a good general rule seems to be: Do not touch others people's dogs out of respect for owners who may be concerned. Always ask, even if you know the dog and regularly pet it. The situation is changing and people's comfort level can change daily. If you do pet other dogs, wash your hands.
From the American Veterinary Medical Assoc:
https://www.avma.org/resources-tools/animal-health-and-welfare/covid-19
---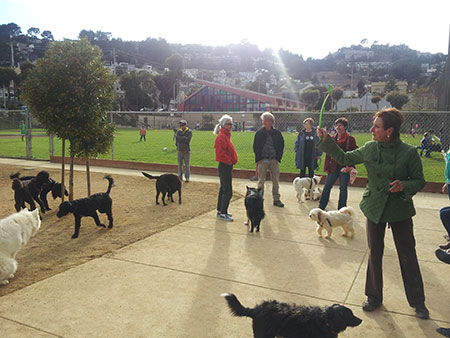 Join FUNDOG to lend moral and political support to efforts to better manage and maintain this space for the benefit of our four-legged friends, ourselves and our community.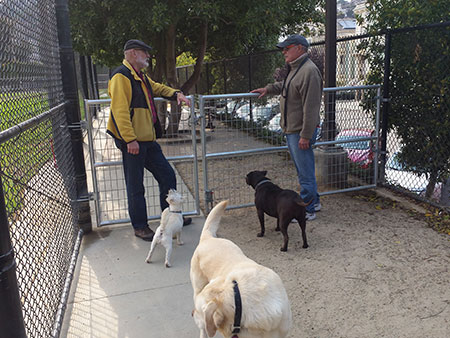 Neighbors chat over the mid-section gate in Joby's Run. The gates can swing all the way open and out of the way to provide options.
This site last last updated January 16, 2021